Things To Do
The Herefordshire and South Wales area has beautiful countryside, perfect for enjoying outdoor activities. Here are some links to websites of local attractions and activity centres.
Activity Centres
Drover Holidays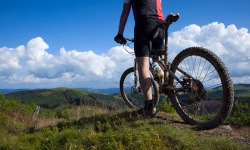 is a cycling and walking holiday centre based in Hay on Wye. Bike Hire service.
Paddles & Pedals in Hay on Wye for canoe hire on the picturesque River Wye.
Wye Valley Canoes at Glasbury near Hay on Wye. Canadion Canoes and single/double Kayaks for hire.
Oaker Wood Leisure in Kingsland, Herefordshire. Quad bikes, high ropes, paintballing, clays, low ropes, target shooting, raft building and more.
Mountain Mayhem in Craswall, on the edge of the Brecon Beacons National Park. They offer numerous activities, from Abseiling to Paintballing.
Black Mountains Activities next to the River Wye between Hay on Wye and Brecon, offers many land and water based activities.
Llangorse Multi Activity Centre in the Brecon Beacons National Park, offers many indoor and outdoor activities, from zip lines to horse riding.
Cantref Adventure Farm and Riding Centre offers large indoor play areas and animal barns for kids, and great family attractions. Also pony trekking, mountain riding and riding courses.
Play Barn at Brynich An award winning indoor soft play centre at Brecon. Adventure, exercise and stimulation in a safe environment! Suitable for children up to 11yrs old and not taller then 4' 11".
Walking & Gardens
The Wye Valley Walk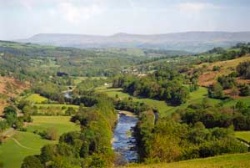 A famous long distance walk from Chepstow to the source of the River Wye on Plynlimon.
Offa's Dyke Path
A trail that runs from the Severn estuary to Prestatyn in North Wales. Passes close to Hay on Wye.
Hay Walking
Hay is a fantastic location and base for exploring and enjoying some stunning walks from short strolls to full mountaineering treks. With the Black Mountains and Brecon Beacons on the doorstep there are numerous opportunities to explore and walk in quiet, stunning countryside. Hay Walking aims to bring you detailed up to the minute information and guidance on walking around Hay-on-Wye and the Brecon Beacons National Park.
Hay Warren
A beautiful riverside meadow, which for hundreds of years has been known locally as the Warren has been used by the people of Hay for recreation. It is a unique meadow and has been designated an area of Special Scientific Interest (SSI) in Wales.
The Weir Garden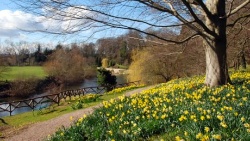 10 acres of National Trust gardens alongside the River Wye near Hereford, with sweeping views along the River Wye and Herefordshire countryside. Managed to create a varied habitat for a wide range of wildlife, the garden is spectacular all year round - drifts of spring bulbs give way to wild flowers, followed by autumn colour.
Hampton Court Castle and Gardens
between Hereford and Leominster. Open to the public from March until October. The 15th century Hampton Court Castle is surrounded by 1000 acres of stunning parkland, pasture and woodlands with the river Lugg running alongside.
Cultural
Monnow Valley Arts Centre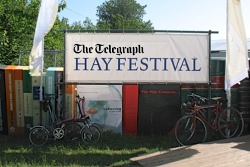 at Walterstone, Herefordshire. Gallery, gardens, artist's studio, courses and workshops, shop.
Downstairs
A gallery at Great Brampton House, Madley, Hereford.
Hay Craft Centre
Creative arts, cafe, shops.
The Courtyard
Hereford's centre for the arts. Films, live events, concerts, plays, pantomime, cafe bar.
Hereford Cathedral
Home of the famous
Mappa Mundi
and
Chained Library
. Choirs, concerts and various events.
Hay Festival
For 25 years The Hay Festival has brought together writers from around the world to debate and share stories at its festival in the staggering beauty of the Welsh Borders. Hay celebrates great writing from poets and scientists, lyricists and comedians, novelists and environmentalists, and the power of great ideas to transform our way of thinking.
Three Choirs Festival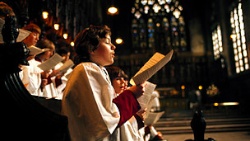 An international classical music festival presented in July/August each year by rotation in the cathedral cities of Gloucester, Hereford and Worcester. Choral & orchestral music at its exhilarating and uplifting best, in a quintessentially English setting.
Sports

Golf in Herefordshire
Details of Herefordshire Golf Clubs, and links to their websites, where you can see prices and book your round.
Golf in Powys
Details as above for Golf Clubs in Powys.
Golf in Gwent
Details as above for Gwent Golf Clubs.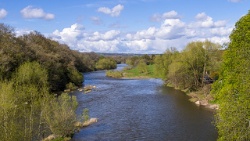 Herefordshire is a haven for the coarse angler and fly fisher. Herefordshire fishing shops are the places to go for bait, tackle and advice on local fisheries, or if you wish to purchase a permit to fish a local river, lake, canal or waterway.
Fishing near Hay on Wye
A list of venues and contact numbers.
Fishing in the Brecon Beacons
Venues and information.
Fishing Tackle and bait shops in Herefordshire:
Docklow Pools and Tackle
West End Farm, Docklow, Leominster, Herefordshire Tel: 01568 744544
Go Fishing with Dave 46 West St, Leominster, Herefordshire Tel: 01568 616047
Sues Angling Centre
Hinton Road, Hereford, Herefordshire Tel: 01432 261047
Woody's Angling Centre 67 White Cross Road, Hereford, Herefordshire Tel: 01432 344644
Sportfish
Winforton, Hereford, HR3 6SP Tel : 01544 327111
Fishing - Environment Agency
A link to the Environment Agency's website, where you can explore fishing in the area, and buy Environment Agency Licences online.
Wye and Usk Foundation
The Booking Office enables you to reserve fishing on some of the best beats the Wye and Usk have to offer for salmon, trout, grayling and coarse fish.
Llangorse Lake
400 acre lake with Fishing, Waterskiing, Sailing Boat Hire, Restaurant, Cafe Bar.